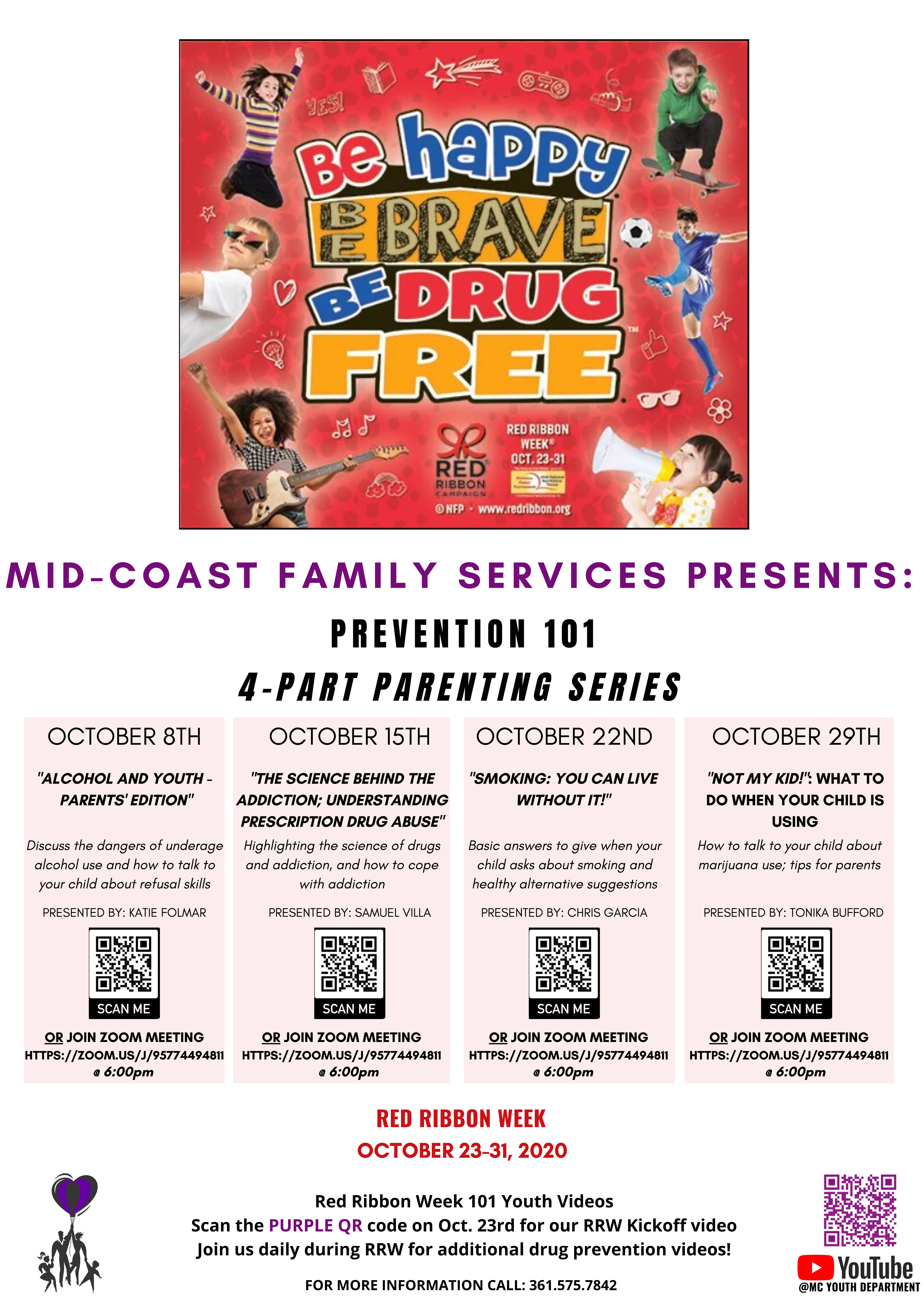 Red Ribbon Week is a national event, held the last week of every October, honoring Enrique "Kiki" Camarena, a Drug Enforcement Administration special agent who was killed in 1985 by drug traffickers. Soon after, "Camarena Clubs" were launched in high schools in California, and hundreds of students pledged to lead drug-free lives. Two club members presented the "Camarena Club Proclamation" to then first lady Nancy Reagan, bringing it national attention. Parent groups embraced the campaign, and in 1988, Congress proclaimed the first U.S. Red Ribbon Campaign. The mission of the Red Ribbon Campaign is to bring schools, employers, communities and families together in a visible unification for the goal of a drug-free America.
This year MCFS will provide a 4-part Parenting Series and will release a Red Ribbon Week 101 video designed to reinforce refusal skills and promote good character. 
For more information, visit https://www.redribbon.org/ or National Family Partnership web sites.